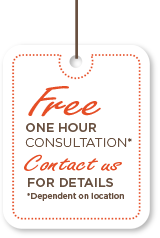 Whats
new?
In the last few months we have completed lots of interesting projects on behalf of our fab clients including creating brand logos, designing new websites, and implementing full sales and marketing strategies.

Below are just some of our recent and on going projects....
I am super chuffed to have delivered over 120 bags of warm winter woollies to Helping Hands Community Project in Leamington Spa.

Having seen a plea for clothes for the homeless, I quickly rallied the troops and enlisted support from the local Tesco and pub. Two weeks and 120 bags later, this is the result.

Teamwork, co-ordination and engaging the community. I love it when a plan comes together.
---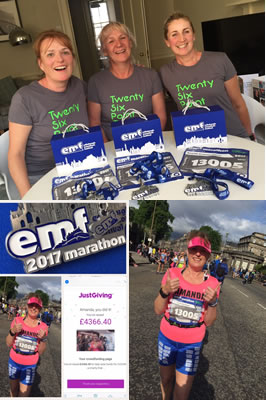 After 17 weeks of intense training which included running the equivalent of 17 half marathons in 10 weeks at its peak, we are delighted to announce that Flourish business owner Amanda successfully completed Edinburgh Marathon.

The weather was uncharacteristically warm for Scotland, but with steely grit and determination Amanda and her two run chums completed the 26.2mile event. 'This has been two years in the making, running three times a week in all weathers, but I made a promise to my niece that I would fund raise for her charity. I'm delighted to complete a full marathon and in the process donate over £4,300 to CLEVAH' said Amanda.
---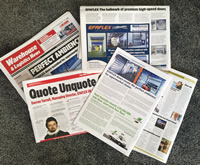 How great to be appreciated – a condensed testimonial from a current client, EFAFLEX UK Limited.

As Managing Director of a rapidly growing business I decided to optimise my time and engaged Amanda to act as our outsourced Marketing Department. She has slotted seamlessly into the team dovetailing with the sales department. With her support our German head office has successfully launched an engaging website. With her input we have gained extensive press coverage in trade publications, and significantly increased our exposure at exhibitions and across social platforms.

I'd have no reservations recommending Amanda. She's diligent, has an engaging manner and offers exceptional value for our business.
---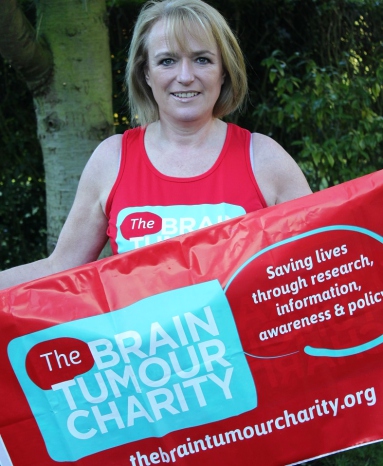 Amanda's 12-month run for your money

March 22 will be just another day for most, but for local business woman and regular Bugle columnist AMANDA CRUXTON-CHANCE, the date has been at the forefront of her mind for nearly a year. It's the day of the Warwick Half-Marathon and the culmination of 11 months of training three to four times a week in all weathers, covering a total distance of approximately 700 miles. Here's the story of Amanda's year on the run…

Read more about Amanda's journey, click here
---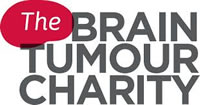 March 2014 will see me attempt the Warwick Half Marathon in aid of The Brain Tumour Charity; a cause which is very dear to my heart. I use the word attempt as I'm a complete novice and during my 12 months of training will have clocked up 700 miles in order to prepare me for the challenge. What this has reinforced is what I preach to clients ie have a structured programme and a goal in sight and anything is possible.

If you are able to donate (any amount is gratefully received) then please visit www.justgiving.com/ACruxton-Chance
---

The President of Canadian based Waterplay has recognised the achievements we have made for our client RWH Construction, who has awarded them the prestigious 'President's award.' This is in recognition for their marketing and sales initiatives following a 3 month programme which we devised and executed with the support and enthusiasm of the RWH team. A great all round result and we are proud to be a part of their on going success.
---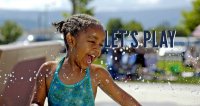 Midlands based RWH Construction enlisted our help to devise and implement a 3 month full business development and marketing strategy. The objective was to promote awareness of their partnership with Waterplay, the aquatic recreational equipment specialist.The programme included the organising and hosting of an exhibition, complimented by full PR, social media and effective lead generation, all delivered to a very well managed budget! So delighted are they, that they have retained our services. A great client to work, and fun along the way.
---
We seem to be having a 'run' on TV celebs at the mo and so pleased to be working with one of the semi finalists of this series of Master Chef, Saira Hamilton. For those of you who may wonder, she really is that bubbly, smiley and passionate about creating authentic 'easy to prepare' Indian food. We can't wait to sample her culinary delights at her forthcoming 'pop up restaurant' event!
Image courtesy of Shine TV
---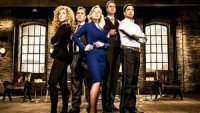 We're delighted to be offering strategic business development support for one of the contestants in the forthcoming series of Dragon's Den which will be televised early in 2014. The inventor Richard Hogg has obviously been sworn to secrecy regarding the outcome, but suffice to say that with Flourish's support his product will be appearing in a high street shop near you very soon!
Image courtesy of the BBC
---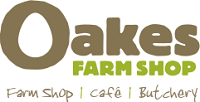 Client Testimonial - Gary Oakes, Oakes Farm Shop
' We are delighted with the service that Amanda at Flourish has provided. She has really understood the needs of our business and has worked with us to create a new brand that flows through our marketing. We are really pleased with the new website which is attracting lots of interest and with her help have been featured not only in the Press but also increased our profile to new customers. She's certainly helped our business flourish and is an asset to our team! '
---

Client Testimonial - Nigel Angus, Next Move Recruitment Ltd
' I engaged the marketing services of Amanda at Flourish as she was highly recommended by a business colleague. I have been working with Amanda for the past 4 months and I am absolutely delighted with her services - she has exceeded my expectations and been pivotal in rewriting the marketing strategy for my business. She has immense marketing knowledge and a real talent for implementing marketing strategy. It has been fun and continues to be a real pleasure working with Amanda. I can confidently recommend Amanda's services; she is an exceptional talent! '
---

Client Testimonial - Neil Simpson, Feldon Valley
' Lacking the internal skill set, experience and frankly the time, we decided to outsource the business development of our new events venue to Amanda. Working with her since the beginning of 2011 has been a breath of fresh air. She has overseen all elements of the sales and marketing including the restyling of our website, designing our marketing material and personally handling all of our sales enquiries. Her refreshing approach, tenacious personality, and dedication make her a joy to work with. Her results have been a real tangible benefit to Feldon Valley.'
---

Client Testimonial - Iain Brown, Zigma Ground Solutions Limited
' I've known Amanda for several years and was delighted when the opportunity arose for her to consult and write our business plan. Since then she has become an integral member of the team; creating and developing new business opportunities for us in the UK and Europe, as well as supporting and advising our in-house marketing team. Her dynamic personality, attention to detail and positive approach have meant that she has quickly become a fundamental part of our strategic team. I'd have no hesitation in recommending Amanda to any buisness who wish to benefit from her independent expert advice.'
---

Client Testimonial - Neil Summerfield, Midland Safety Advice Services Limited
' We hired Amanda to design our new corporate branding and to oversee our ongoing sales and marketing strategy. Writing draft content for our website was more difficult than we'd imagined, but Amanda's text has captured the heart of our business and reflects the essence of what makes Midland Safety unique. We're already receiving positive feedback on this initial project and can now work with Flourish on stage 2 - the proactive business development. Amanda's professional approach and focus on our business needs will undoubtedly help our company grow. We look forward to a long, fruitful and enjoyable business relationship.'
---

Client Testimonial - Mark Price, MJ Price Electrical Contractors
' As a small company I need to focus on what I do best and that's not marketing! I had an existing website but the content let it down. Within a couple of hours of chatting with Amanda, she managed to extract the key elements of my business and a day later had rewritten the text fro my site. She worked with my host and I now have a revamped website which looks professional. I'm glad I outsourced this to Amanda as it saved my time, effort and a great deal of head scratching! '
---

Client Testimonial - Craig Coles, Coles Grant & Jones
' We are delighted with the corporate rebranding and new website which Flourish has created on our behalf. Our existing site was dated, and in need of a complete redesign. We had a vague idea of how we wanted it to look and function and Amanda interpreted our wish list and wrote the content to accurately reflect our business. This resulted in a contemporary, stylish corporate identity that runs as a common thread through our marketing material. We're proud to promote our new website to our clients and such is our confidence in Amanda's ability that we have outsourced our tender follow ups to her too! '
---

Client Testimonial - Neil Thompson, Rapport Creative Solutions
' As a busy creative agency our time is most profitable when spent designing. Our database consisted of snippets of information gathered over the last ten years and we knew it was out of date. A thankless task for some but Amanda made a great job of contacting each record and succeeding in speaking to some key decision makers to promote Rapport on our behalf. As a result she has provided us with a cleansed, accurate database that were now able to use to further market our business to potential target and existing clients.'