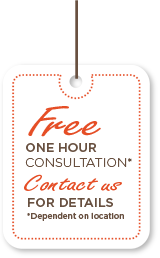 Cookie Policy
How we use information
This privacy notice tells you what to expect when we collect personal information. It applies to information we collect about:
Visitors to our websites
People who use our services, eg who subscribe to our newsletter or request information from us
Visitors to our website
When someone visits we collect standard internet log information and details of visitor behaviour patterns. We do this to find out things such as the number of visitors to the various parts of the site. We collect this information in a way which does not identify anyone. We do not make any attempt to find out the identities of those visiting our website. We will not associate any data gathered from this site with any personally identifying information from any source. If we do want to collect personally identifiable information through our website. We will make it clear when we collect personal information and will explain what we intend to do with it.
Use of cookies by this web site
Cookies are small text files that are placed on your computer by websites that you visit. They are widely used in order to make websites work, or work more efficiently, as well as to provide information to the owners of the site.
The table below explains the cookies we use and why.
Details

Information

Google Analytics

_utma
_utmb
_utmc
_utmz

These cookies are used to collect information about how visitors use our site. We use the information to compile reports and to help us improve the site. The cookies collect information in an anonymous form, including the number of visitors to the site, where visitors have come to the site from and the pages they visited.

Click here for privacy at Google

Online forms

ASP.NET_SessionId

This cookie is essential for the online notification form – the form that data controllers can use to notify with the JW Media – to operate. It is set only for those people using the form. This cookie is deleted when you close your browser.

Visit Microsoft website
External links to other websites
This privacy notice does not cover the links within this site linking to other websites. We encourage you to read the privacy statements on the other websites you visit.
Changes to this privacy information
We keep our privacy notice under regular review. This privacy notice was last updated on 26 May 2012.